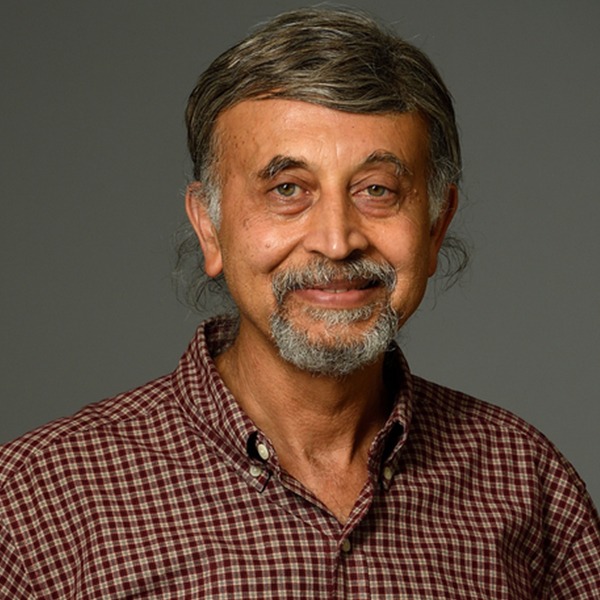 Email: nitish[at]jhu[dot]edu
Dr. Nitish Thakor is a Professor of Biomedical Engineering, Electrical and Computer Engineering and at Johns Hopkins University since 1983 and National University of Singapore since 2012. He is also the Founding Director of Singapore Institute for Neurotechnology at the National University of Singapore. His technical expertise is in the field of Neuroengineering, where he has pioneered many technologies for brain monitoring, implantable neurotechnologies, neuroprosthesis and brain-machine interface.
He has published over 400 refereed journal papers, has 17 US and international patents and co-founded 3 active companies. He was previously the Editor in Chief of IEEE Transactions on Neural Systems and Rehabilitation Engineering, and currently the EIC of Medical and Biological Engineering and Computing (Springer/Nature). He is the Editor of an upcoming authoritative reference Handbook of Neuroengineering. Prof. Thakor is a recipient of the Technical Achievement Award (Neuroengineering) as well as the Academic Career Award from the IEEE Engineering in Medicine and Biology Society. He received a Research Career Development Award from the National Institutes of Health and a Presidential Young Investigator Award from the National Science Foundation, and is a Fellow of the American Institute of Medical and Biological Engineering, Life Fellow of IEEE, Biomedical Engineering Society, and International Federation of Medical and Biological Engineering.
Graduate Students
Mark Iskarous
BME PhD Program miskaro1[at]jhu[dot]edu
Mark is interested in developing systems that neuromorphically encode tactile stimuli as electrical stimulation patterns in order to seamlessly interface with the nervous system. He is also interested in neuromorphic computing and models of the nervous system.
Becca Greene
ECE PhD Program greener[at]jhu[dot]edu
Becca works on methods for myographic signal classification and visual-tactile servicing systems. Her general research interests are robotics, brain-machine interface, and the balance of machine learning with mathematically provable control techniques.
Alexis Lowe
BME PhD Program alowe14[at]jhmi[dot]edu
Alexis is passionate to explore materials and methods that interface the human nervous system with bioelectronic devices. Her current research focuses on implantable electrode design for peripheral nerve interfaces.
Keqin (Catherine) Ding
BME PhD Program kding3[at]jhu[dot]edu
Catherine is interested in the cortical responses of sensory feedback. Her current research uses EEG to study dynamic sensorimotor processing under sensory stimulation and characterize responses in chronic pain patients.
Sriramana Sankar
BME PhD Program ssankar6[at]jhu[dot]edu
Sri is interested in texture discrimination applications using soft prosthesis and flexible tactile sensors. The compliant nature of soft robotic fingers allows for safe and dexterous manipulation of objects in an unstructured environment.
Kiara Quinn
BME PhD Program kquinn20[at]jhu[dot]edu
Kiara is interested in bioelectronic medicine and neuroprosthetics. She is a Kavli Neuroscience Discovery Institute Graduate Scholar, and her current research focuses on implantable devices for interfacing with reinnervated muscle.
Prachi Agarwal
ECE PhD Program pagarwa7[at]jhu[dot]edu
Current work is focused on HRV and autonomic dysfunction correlation perceiving arousal and global neurological injury. My general research interests are biomedical signal processing, machine learning and Brain machine interface.
Denis Routkevitch
BME MD/PhD droutke1[at]jhu[dot]edu
Denis is interested in using engineering to enhance treatment outcomes in neurosurgery. Currently, he is exploring the use of ultrasound in spinal cord injury through measurement of blood flow autoregulation and immunomodulation using focused ultrasound .
Arik Slepyan
ECE PhD Program aslepya1[at]jhu[dot]edu
Arik is a PhD student in ECE developing scalable tactile sensing skins with wireless readouts for the prosthetic hand. His research focuses on hardware development, wireless communication, compressive sampling, and high-speed interfacing. He is also interested in microfabrication and piezoelectric sensors.
Avisha Kumar
ECE PhD Program akumar80[at]jhu[dot]edu
Avisha is interested in optimizing focused ultrasound therapy with acoustic wave modeling and physics informed neural networks.
Max Kerensky
BME PhD Program mkerens1[at]jhu[dot]edu
Max is working to create targeted medical solutions for and at the spinal cord; he hopes to improve patient outcomes by developing new ultrasound technologies.
Pierce Perkins
BME PhD Program pperkin4[at]jhu[dot]edu
Pierce completed undergraduate degree at Morgan State University in Chemistry concentration Biochemistry. Research includes fabrications of biocompatible flexible electrodes and focused ultrasound for cervical spinal cord injuries.
Angelica Lopez
BME PhD Program alopez47[at]jhu[dot]edu
Angélica is interested in utilizing ultrasound technologies for spinal cord injury therapeutics. She is a NSF Graduate Research Fellow and her current research is exploring the use of focused ultrasound for underactive bladder treatment.
Samuel Bello
BME PhD Program sbello2[at]jhu[dot]edu
Samuel works on neuromorphic sensory feedback systems that encode tactile stimuli for upper limb prosthesis. He is also interested in models of the nervous system and brain-machine interfaces.
Camille Reátegui Silva
Visiting PhD createg1[at]jh[dot]edu
I have Masters on Neuroengineering and I am passionate about research and teaching. I work with different sensor strategies to control upper limb prostheses. Brazil is my home country and I am performing part of my PhD at Johns Hopkins University with Professor Thakor.
InHwa (Tina) Lee
BME PhD Program ilee18[at]jhu[dot]edu
Tina is interested in developing a virtual/augmented reality (VR/AR) based rehabilitation system for the people with upper limb loss. Her research interest are EMG-based brain-machine interface, low energy motor processing and control, and improved skill transfer of VR/AR rehabilitation system.
Toren Arginteanu
BME MD/PhD targint1[at]jhmi[dot]edu
Toren is a MD-PhD student interested in researching brain-computer interfaces and using them therapeutically in his future clinical practice. His current interests include brain stimulation and EEG analysis.
Mingfeng Cao
BME Master's Program mcao10[at]jhu[dot]edu
I am a second-year Master's Student of BME Program who is currently working on signal processing of EEG and ERP as biomarkers for arousal and recovery of consciousness post-cardiac arrest.
Mike (Siyu) Wang
BME Master's Program swang333[at]jhu[dot]edu
Mike is interested in neuromuscular-based neuroprosthetics development. His current research focuses on the applications of regenerated motor units from reinnervated muscles.
Haishuo Guan
BME Master's Program hguan19[at]jhu[dot]edu
Haishuo is interested in optical devices, with a specific focus on the development of miniature imaging systems tailored for vascular investigations. Her current research focuses on elucidating the impact of cardiac arrest on ultra-low frequency autoregulation in the resting brain.
Postdoctoral and Research Fellows
Janaka Senarathna
Postdoc Fellow in Radiology dmmj.senarathna[at]gmail.com
Janaka specializes in designing miniature optical imaging instruments for biomedical applications. He is currently a Kavli Neuroscience Discovery Institute Postdoc Scholar, and studies brain injury using the the instruments he developed.
Collaborators
(in alphabetical order)
---
Alumni
2020 - Present
Mohsen Rakhshan
Connor Glass

Before 2020

Anil Maybhate
Bo Hong
Cameron Mcintyre
Daliyang Ye
David Sherman
Hiren Modi
Hyunchool Shin
Jitendran Muthuswamy
Joseph Paul
Matthew Koenig
Nada Boustany
Phillippe Passeraub
Qihong Wang
Ramsey Kraya
Shanbao Tong
Xiaofeng Jia
Youngseok Choi
2021 - Present
Christopher Hunt

2016 - 2020

Joseph Betthauser
Luke Osborn
Guy Hotson
Geoffrey Newman
Ryan Smith
Elliot Greenwald

2011 - 2015

Rezina Siddique
Xiaoxu Kang
Heather Benz
Suneil Hosmane
Nan Li
Mohsen Mollazadeh
Vikram Aggarwal
Abhishek Rege

2001 - 2010

Kartikeya Murari
Soumyadipta Acharya
Nirveek Bhattacharjee
Francesco Tenore
Jacob Volgestein
Yien-Che Tsai
2021 - Present
Jacky Tian
Yucheng Shen
Ziwei Li
Yinuo Zeng
Yunru Chen
Yinghe Sun
2011 - 2020
Avinash Sharma
Darshini Balamurugan
Harrison Nguyen
Teja Kerri
Sapna Kumar
Damini Aggarwal
Ernest So
Gyorgy Levay
Juhi Baskar
Robert Beaulieu
Hang Yu
Matt Masters
Dan Wu
Matt Trachtenberg
2001 - 2010
Brian Letzen
Jai Madhok
Alessandro Presacco
Gracee Agrawal
Girish Singhal
Anirudda Chatterjee
Yoonju Cho
Ander Ramos
Manisha Aggarwal
Anshu Sarje
Christian Sauer
Vikram Shirgur
Jaehyung Yoon
Jason Brooke
William Lau
Mihir Naware
Nelson Yang
Chirag Patel
Ming-Chieh Ding
Oleg Gerovichav
Grant Mulliken
Abhishek Bandyopadhyay
Paul George
Jose Hagan
Lee Johnson
Ruchika Singhal
Anshul Thakral
Damian Tomlin
Jeffrey Wallace
2021 - Present
Ruixiang Li
Christopher Shallal
2011 - 2020
2001 - 2010
Mitali Parmar
Shrivats Iyer
David Huberdeau
Helen Schwerdt
Suraag Patel
Alan Siefert
Yoshiaki Sono
Anthony Au
Jennifer Ferrigan
Chris Lee
Rob Rasmussen
Yujie Wang
Rajiv Mallipudi
Kelvin Liang
Kabilar Gunalan
Brandon O'Rourke